This post is part of Scrambled Eggs, an ongoing series where I share about my journey in starting Two Eggs, a clothing and accessories company.
Since I've been focused on pushing past my fear of promoting Two Eggs, I realize that I really need to do a better job of sharing visuals of the pieces I'm working on. I'm doing this mainly on instagram, so please do follow us there if you haven't yet. I'd love your feedback.
Within the past few weeks, I got the balls up to get two different shoots done. In one, I was the model, and in the other, the photographer - neither of which I am trained in.
The first shoot came to be out of one of those collisions that is so New York it hurts a little. I stumbled upon a very cool coffee shop while wandering around Williamsburg one day, and as soon as I walked in, I could feel the buzzy energy that's so unique to places where people are up to cool shit. I sat down at a long table and noticed the guy sitting across from me had one of those amazing old cameras like Vivian Maier used (the one where the viewfinder is on the top of the camera). I told him his camera was cool, and it didn't take long before we were exchanging emails and planning a photo shoot for Two Eggs.
That guy turned out to be Vincent Carabeo, a fantastic photographer who is also an expert at social media and has built a loving community of over 20,000 followers on Instagram! He is such a kind and generous soul and I am so lucky to have met him. I'll be forever grateful to him for taking so much time to work with me and to edit the photos we took. Vincent is moving to Seattle in search of constant perfect lighting conditions and a community of creative people. If you're there, make sure to connect with him. NYC is losing a good one.
Here are some of the amazing shots Vincent captured of me flaunting Two Eggs in some unlikely places. We nearly got kicked out of the grocery store for taking these, but it was so worth it.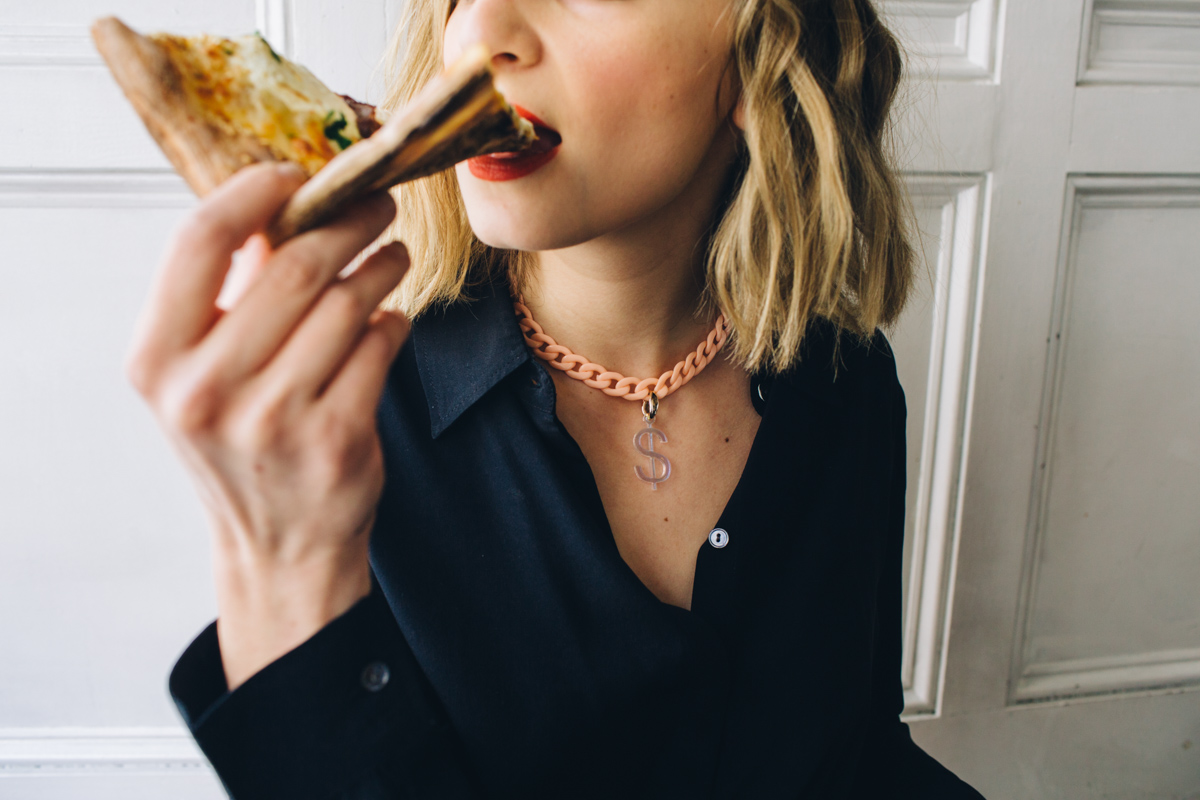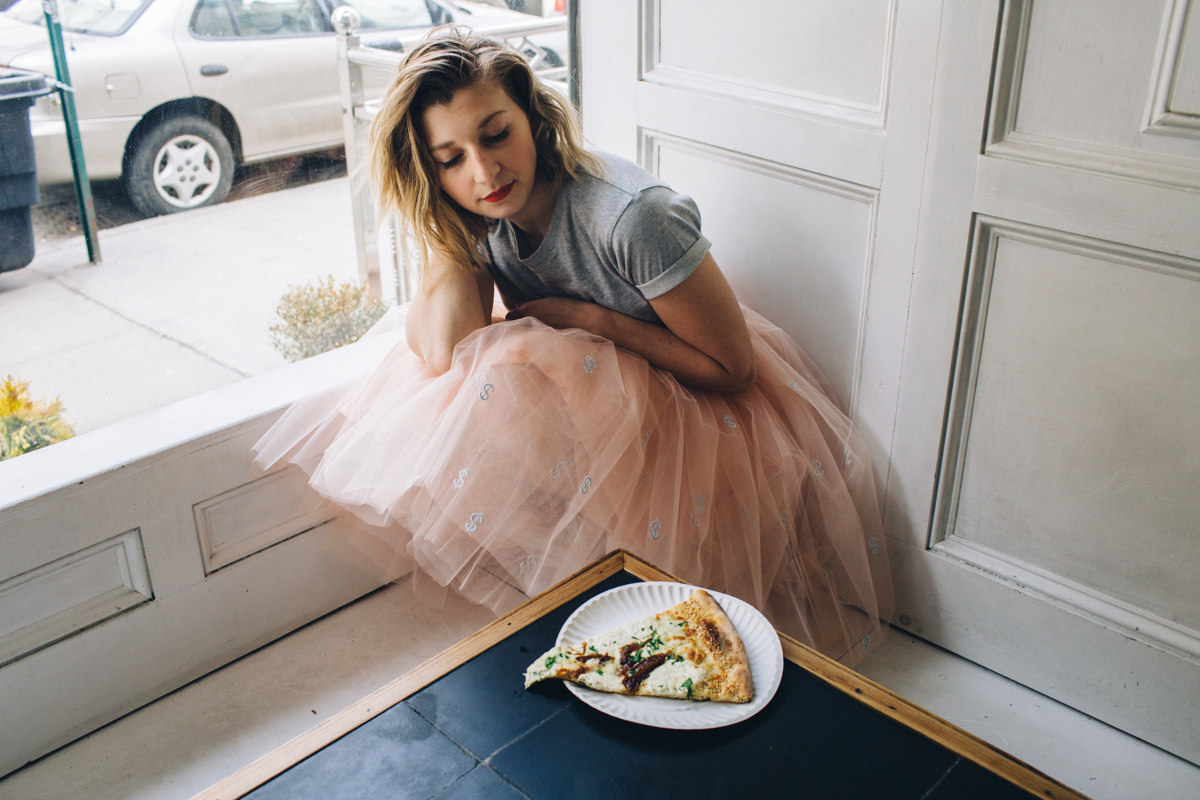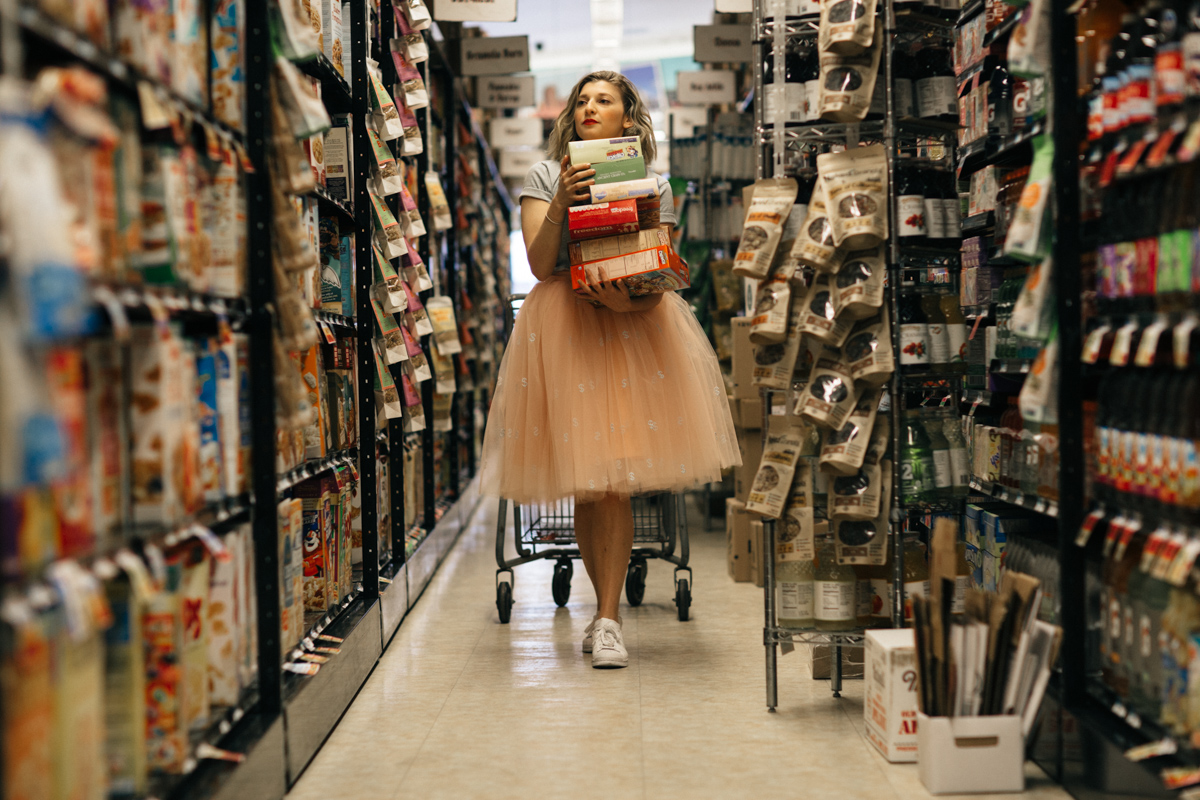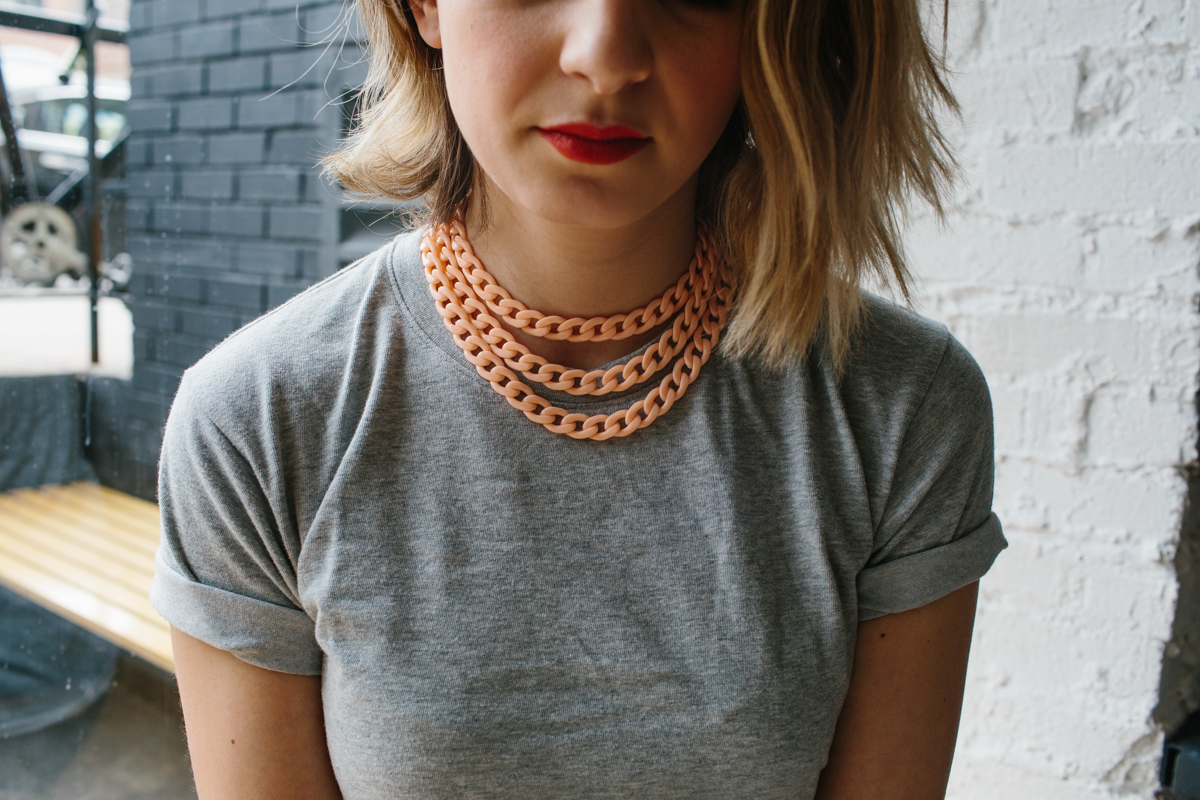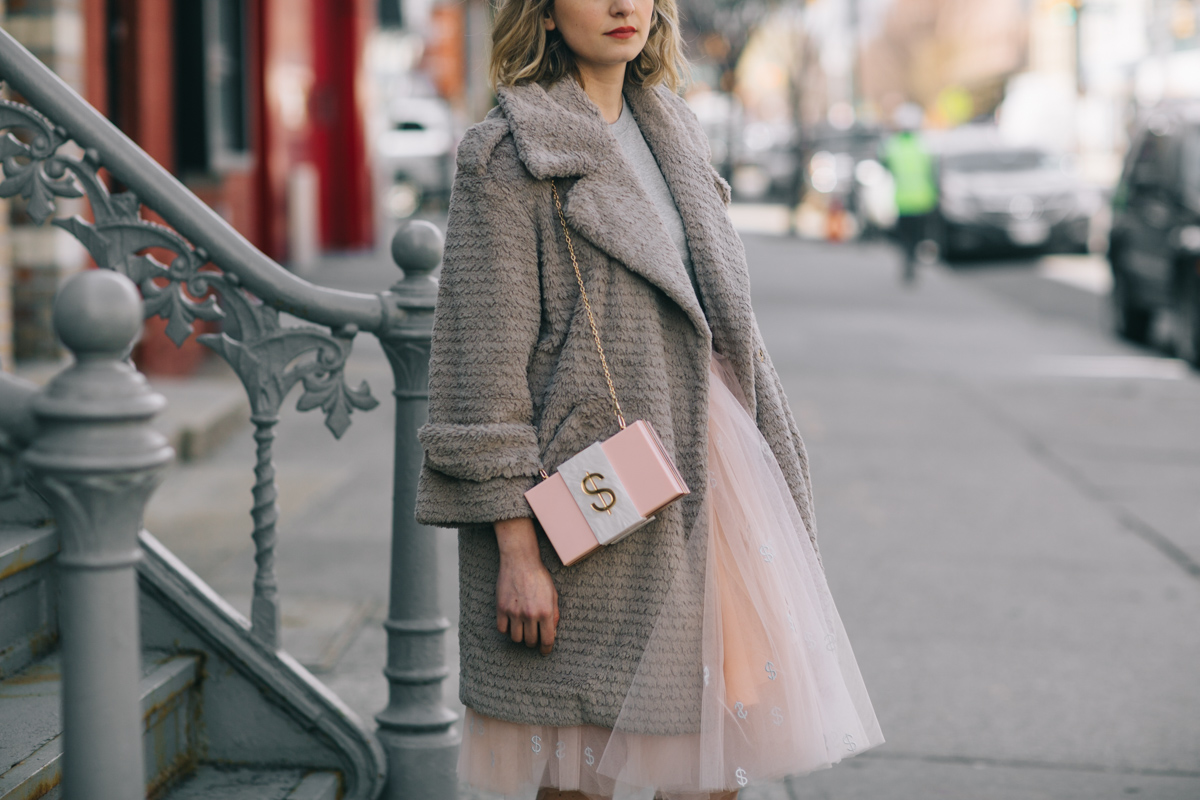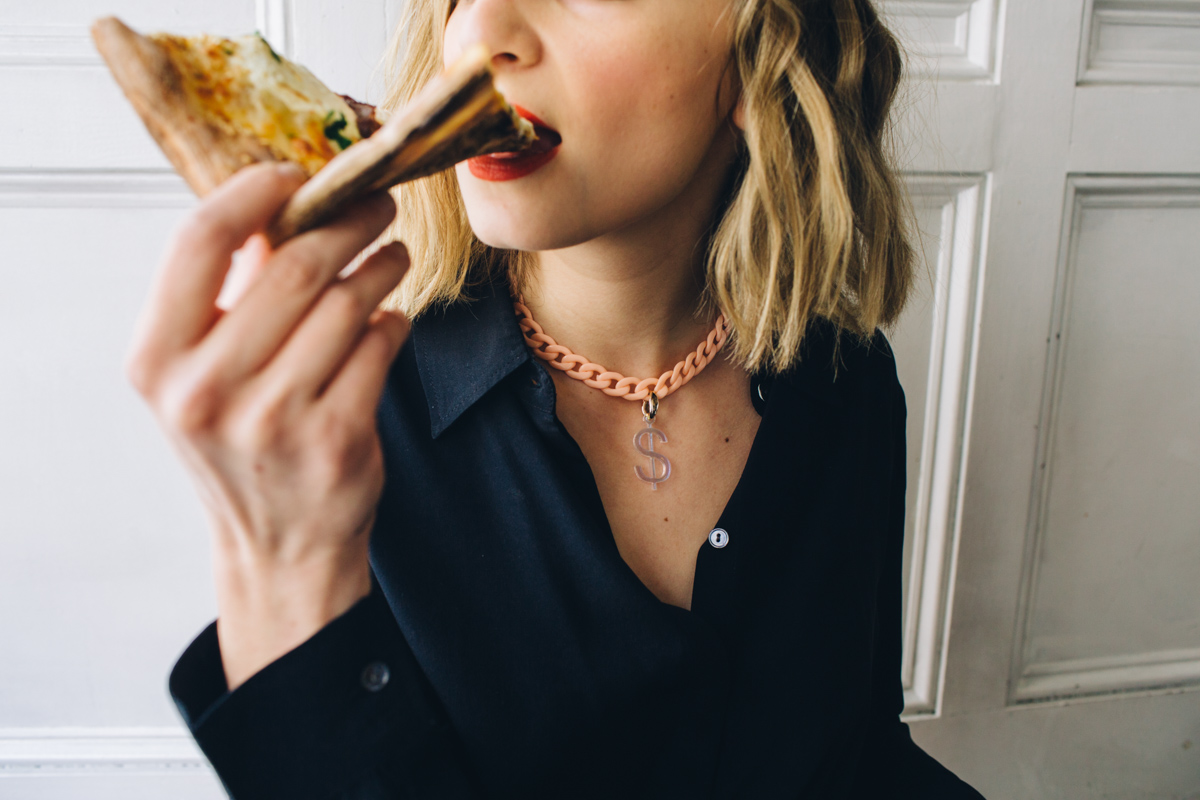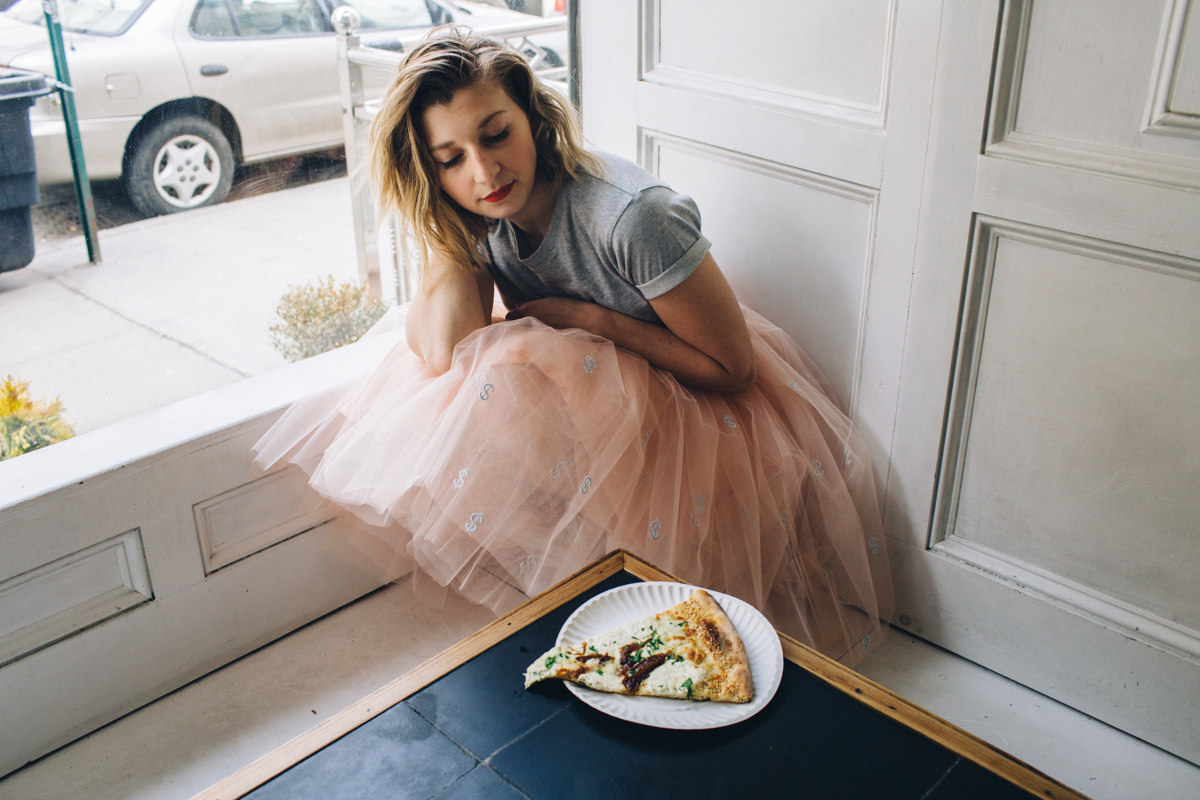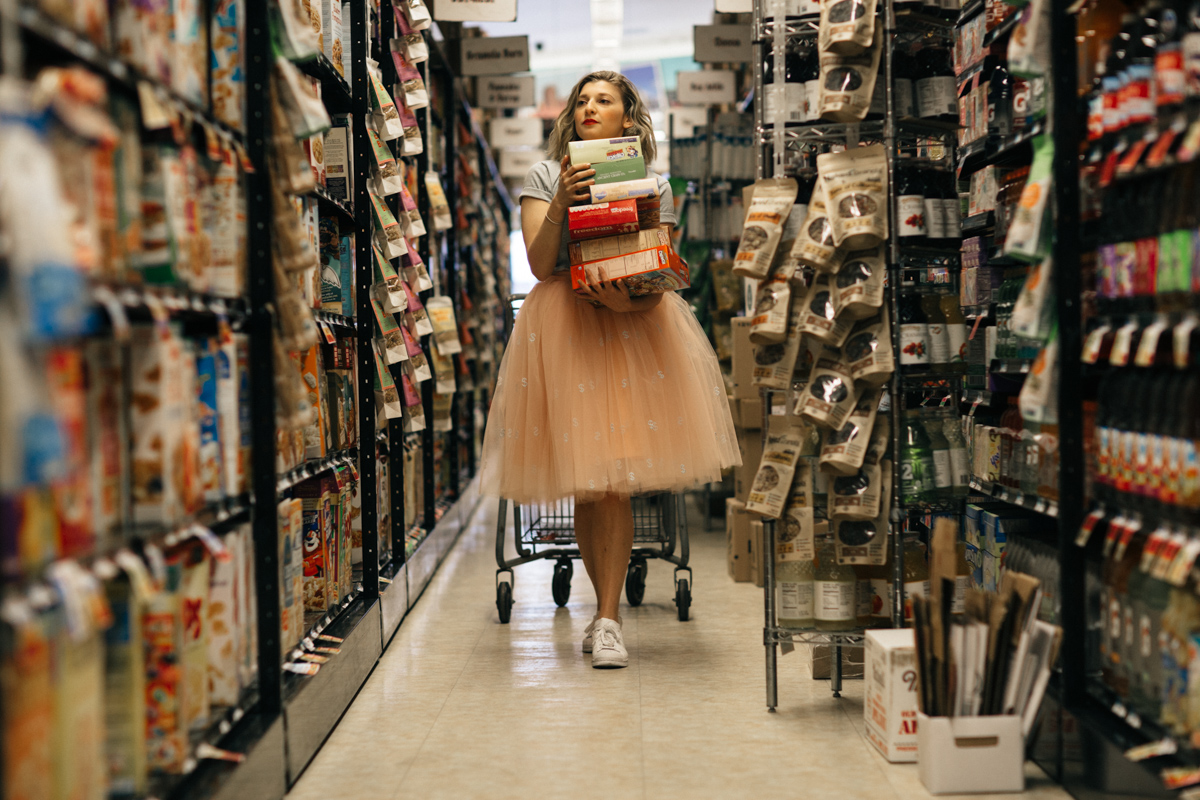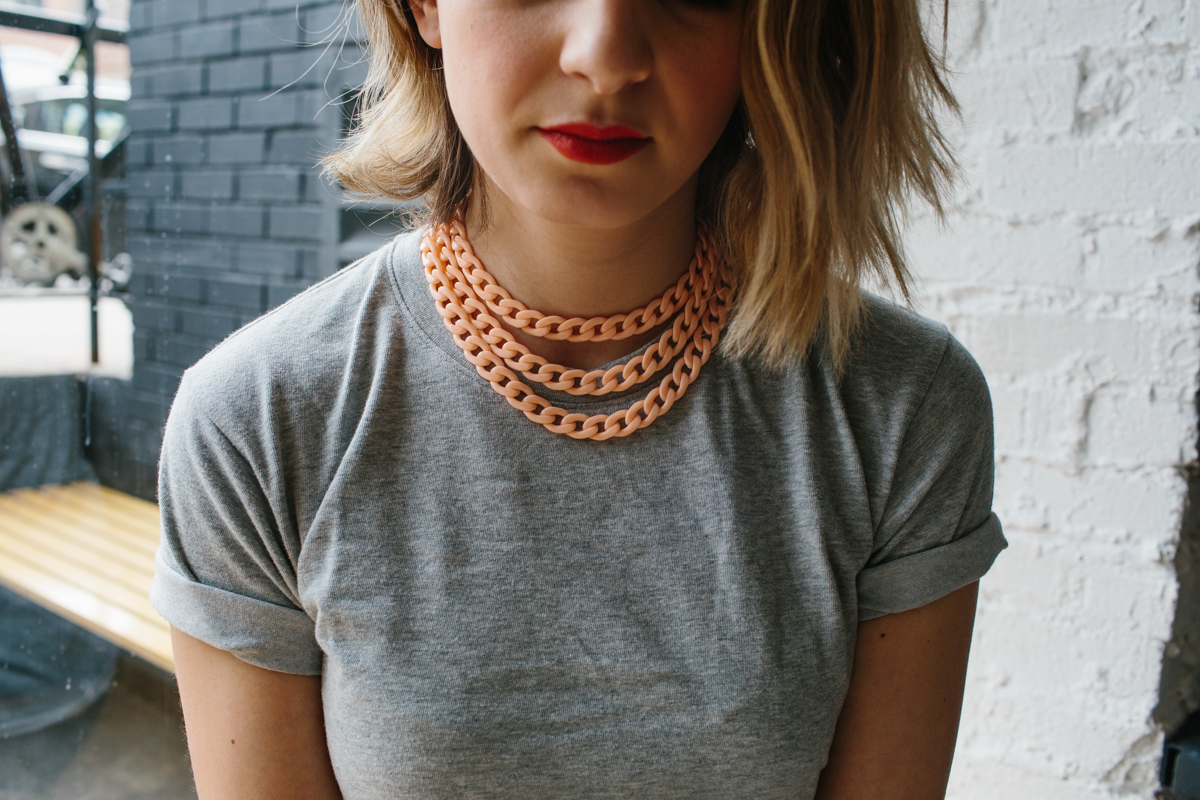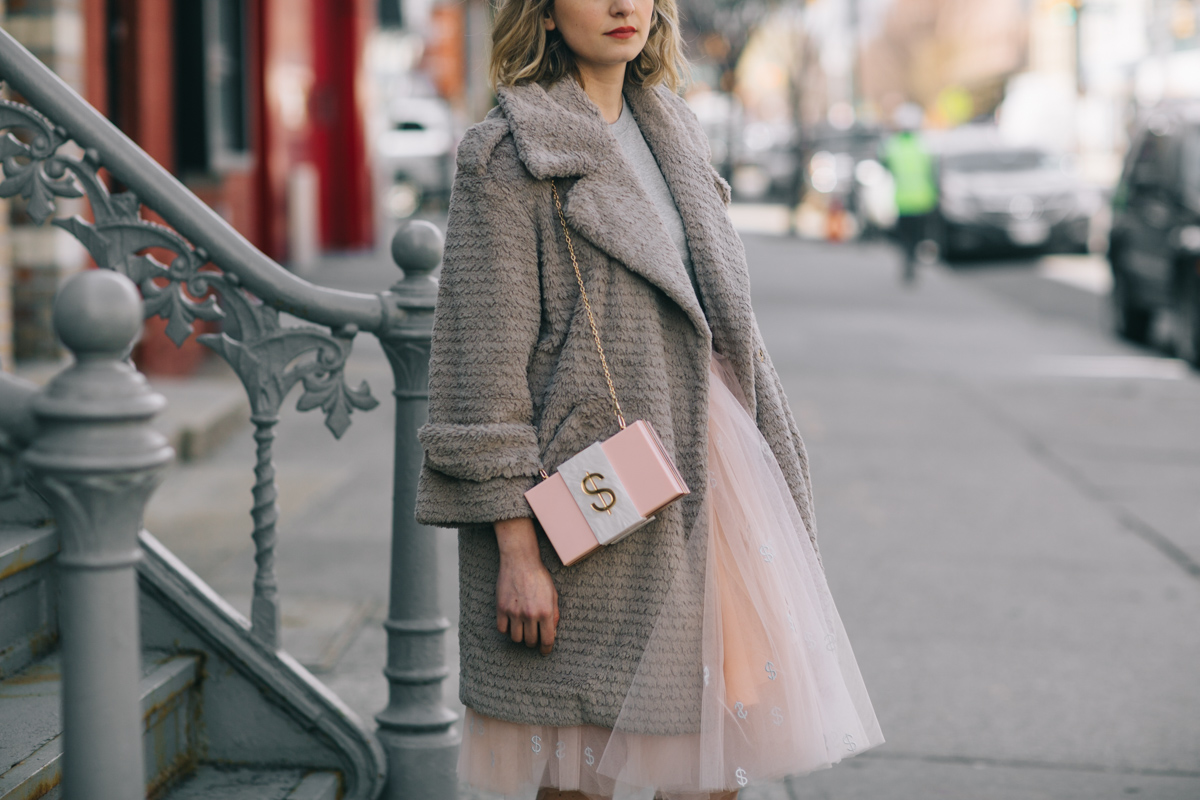 The next shoot was a complete role-reversal for me. The model became the photographer when I convinced my boyfriend's little sister that it was a great idea to throw on all things Two Eggs and go on an adventure down Melrose Avenue in LA to try to get some cool shots. We hit photo go-to's like the bright pink wall outside the Paul Smith store and the ivy-covered walls outside Fred Segal. We had a lot of fun and ended up snagging some really cool shots. Sydney is an actress who splits her time between NY and LA and she was great to work with!
In reflecting on both of these experiences I've realized a couple of things.
1. Taking pictures is really fun, whether you're the model, the photographer, the stylist, or an innocent bystander.
2. Pictures are probably THE MOST IMPORTANT thing for me to be doing right now for Two Eggs. Pictures help me express my vision for the brand and help me to create content and get people excited about Two Eggs.
3. Professional is definitely always better, but it's okay to experiment on your own. No need to be scared to try a bunch of stuff. Better to do that on your own time than on someone else's!
4. Being nice is cool. I was nice to Vincent, so in turn he was nice to me. Now I will be nice to him and everyone he knows forever. That's really what makes the world go round. BE NICE TO PEOPLE!
5. Lighting is the most important thing in photography. I didn't make that up, I know. But I did learn that from working on both of these things. Now I value a cloudy day just as much as a sunny day because diluted light is even better than direct sunlight. Shadows are the enemy!
Next step is getting some great product shots done so I can make my website look real professional. Any suggestions?